Case Study: When Service Matters
Providing exceptional crane repair service when and where our customers need it most.
At Scott-Macon Equipment, we understand that when equipment isn't functioning properly, neither is your job site, which is why providing exceptional customer service and product support is our number one priority.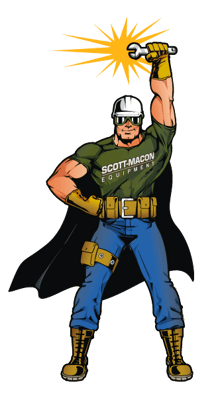 Learn how our action-oriented and results-driven crane technicians work hard to minimize equipment downtime and save our customers' job site productivity and profitability through:
Immediate response time
Constant contact & communication
Quick parts acquisition
Minimal downtime
No job site damage
Download the case study and learn just why we offer our customers a service organization which we feel is second to none.