Scott-Macon Equipment is proud to offer Tadano rough terrain cranes for sale or rent in Texas and Oklahoma. A recognized international leader in the manufacturing of rough terrain cranes, Tadano equipment is proven to be safe, reliable, and productive.
As the dealer of Tadano rough terrain cranes in Texas and Oklahoma, we offer the following cranes in the GRXL series, with a 35-160 ton capacity and boom length ranging from 101 to 200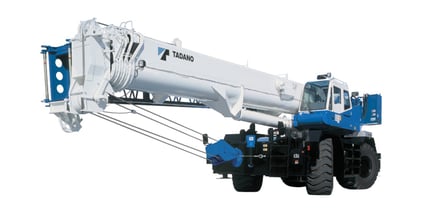 feet.
Interested in putting Tadano rough terrain cranes to work for you? Fill out the form to contact us at our about questions or quotes!